This is Crookshanks, the hero of 'Harry Potter and the Prisoner of Azkaban'. I have liked all of the Harry Potter books, but especially enjoyed reading about this very intelligent fluffy Orange cat.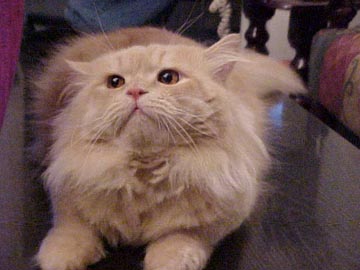 Cuty, the Cream Persian is a very clever cat; he can count, he can recognize objects and seems to know what people are thinking. Maybe if I study hard enough I will be as clever as Cuty.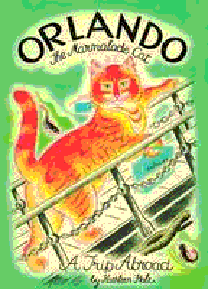 Here is Orlando the Marmalade Cat going off on 'A Trip Abroad'. Kathleen Hale wrote about Orlando's adventures. He certainly is a very nice Orange colour, but with stripes that I just don't have.

This is what I like to see, a real climbing cat. Canadian Persian Dolly, is enjoying the view from the branches of a Maple tree.